Japanese Woodblock Prints &
Fine Asian Art since 1971
Family-owned and operated since its founding, Tokaido Arts is one of very few remaining galleries in the United States where collectors can view and purchase a large selection of Japanese woodblock prints in-person. Located in San Francisco's historic Japan Center in the Kinokuniya Mall (on the bridge), Tokaido Arts houses one of the largest private collections of fine Japanese woodblock prints in the world dating from the Edo and Meiji periods up to the 21st century.
Who We Are
Robert W. Hsu
Director & Owner
Michi Katsuta
Gallery Manager
Robert Man Hsu & Nien-Tzu (Jean) Hsiang Hsu
Co-Founders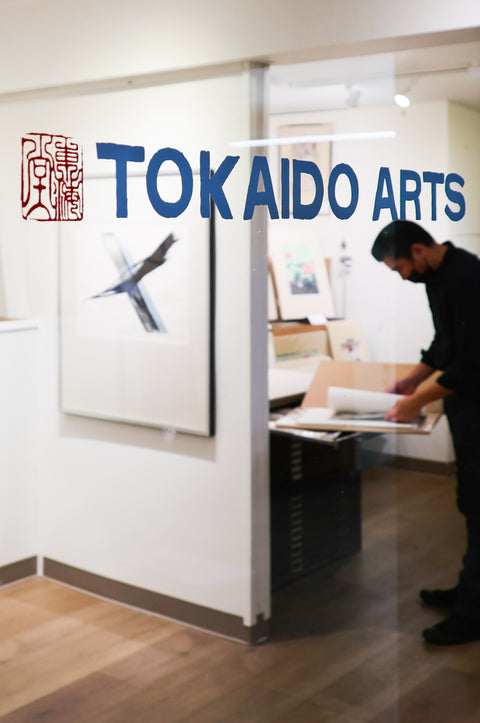 About Our Gallery Name
Tokaido Arts borrows its name from the route connecting Kyoto and Edo (modern day Tokyo), which served as a major transit artery during Japan's Edo period (1603 to 1867). The most important of the "Five Roads" connecting the two major cities, the Tokaido road winds its way along the coast of Honshu and contains fifty-three "stations" providing respite for travelers making the journey.
Tokaido Arts was founded as International Art Gallery in 1971. Our current name was established in 2018.